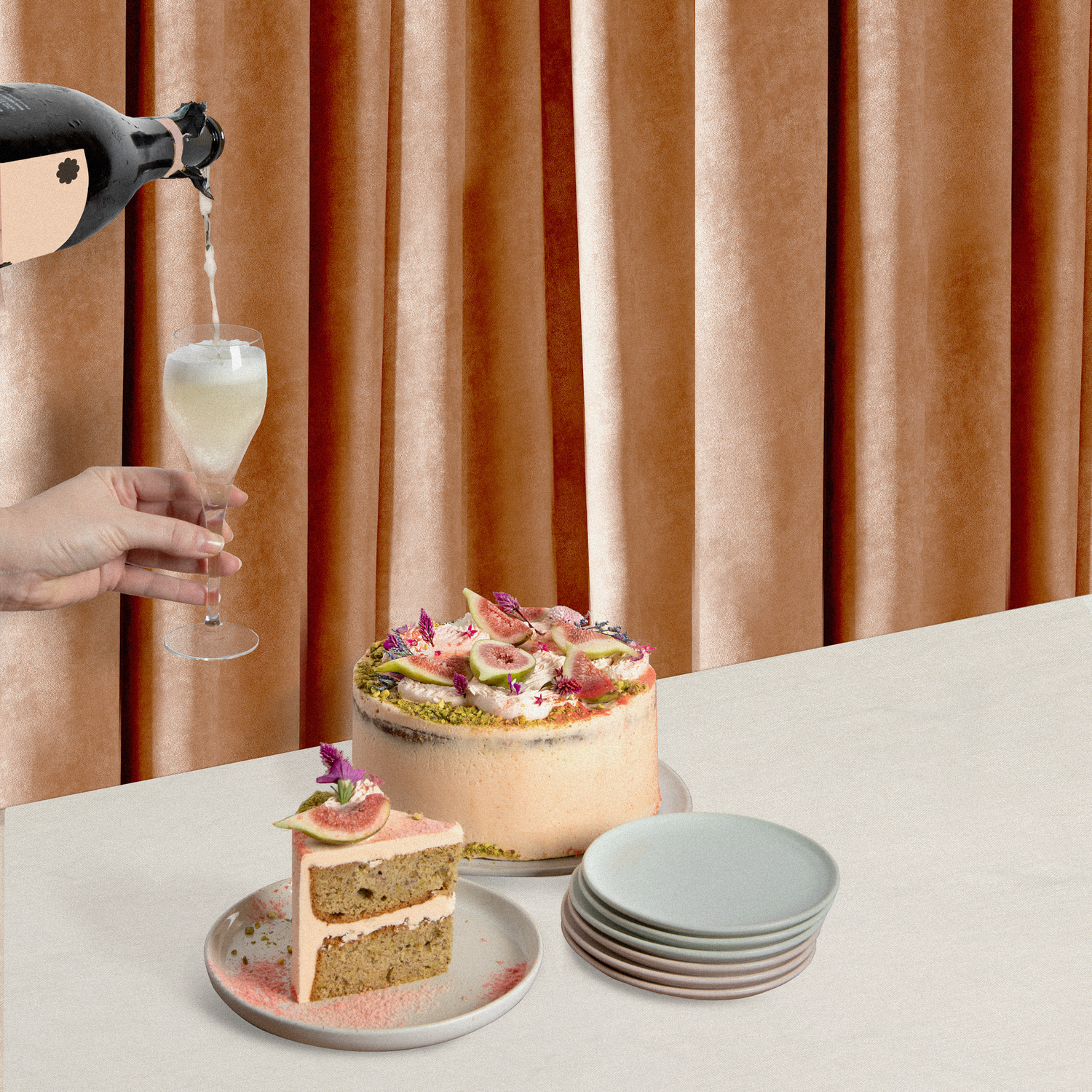 Fresh, seasonally driven cakes made for good times
A little more about us
Floss is all about the simple, wholesome joy of cake. Cake to celebrate birthdays. Cake to let someone know you care. And cake just to make Sunday afternoon feel a little bit special.

Our story began when two friends, Sam and Lizzy, opened Florence Café in Camp Hill. Our little suburban café quickly became known for great coffee, a sophisticated menu and a unique range of cakes and baked goods. Customers loved buying our whole cakes and other baked goods to take home and we wanted to spread the joy of cake further than our post code.

In 2021, we were able to take on a dedicated space to give our talented team of bakers more room to create. Our philosophy is simple – bake great tasting, joyous cakes made with the best local and seasonal ingredients.

We're not about novelty. Just classic flavours, given a fresh and modern flair. It's all about a contemporary range of cakes and baked treats that taste as good as they look. 

Floss aims to bring you some of Brisbane's best special occasion cakes, mini cakes to please every crowd and biscuits that are perfect to bring for those moments when the host says 'don't bring a thing' – or simply to enjoy on the couch.

We love celebrations and making special occasions, big life moments, and sweet cosy afternoons feel easy – Let Floss take care of you.
Sam and Lizzy's favourites